Celebrating International Women in Engineering Day for 2022
A career in engineering opens many exciting doors, and there are opportunities to work across different industries of interest. At SAGE, our teams work across sectors such as Defence, energy, transport, smart cities, manufacturing, resources and water – to name a few.
International Women in Engineering Day is a campaign from the Women's Engineering Society that first began in the UK in 2014. International interest saw the day become recognised and celebrated globally from 2017 onwards.
This year's theme is inventors and innovators, highlighting those who are 'helping to build towards a brighter future'. This definitely resonates with us, and with SAGE's mission to create a Smarter Future, Better World.
So, to celebrate International Women in Engineering Day on June 23rd, we wanted to take a closer look at what that work includes for SAGE's women in engineering roles, as well as ask them what advice they might give to women considering an engineering career.
Fiona Williams – Principal Engineer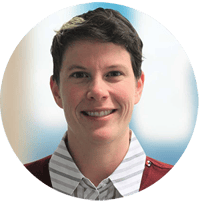 What does your role involve?
I'm a Principal Engineer in our Perth office, and my role involves liaising with both our client and SAGE's technical teams working on the project. At the moment, I'm tech leading a chlorination project which includes upgrades to 57 sites, so I'm accountable for the work getting executed to meet the design brief in accordance with various client/Australian standards. This involves defining the process; managing design, development, validation and handover tasks for a number of concurrent sites; ensuring the team is working to their specific budgets; and identifying any new scope which may require variations.
I also act as an engineering conduit with the SA head office and the wider national group – I've worked with the team there quite closely for many years, so knowing the go-to people can make it faster to get recommendations or to resolve enquiries.
What do you enjoy about the work you do?
Every site and every project is different! There are always new challenges.
I've had the opportunity to grow into a team leader, and when I stepped into my current role, I was able to expand my learnings in electrical design and communications architecture (among other things!).
How long have you been in engineering?
I started out as a graduate engineer in 2006, so 16 years now.
What advice do you have for women interested in joining the industry?
Back yourself 100% and take the plunge. I think it's good to embrace the discomfort that comes with a challenge!
What's something that might surprise women going into the engineering industry?
Honestly, everyone's experience is different, but I work in a very supportive environment, and it's great seeing more women coming into the industry and continuing to build that support (at all levels).
Fouzhan Amin Kianoush – Systems Engineer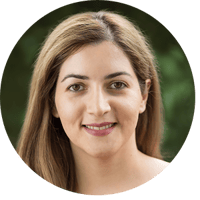 What does your role involve?
I am part of the smart city team at SAGE. Smart city initiatives are focused on developing smart solutions that improve the quality of our everyday life.
A major product of our smart city offering includes SAGE Edge. SAGE Edge is a device that is heavily used in most of our projects. My main responsibilities include managing the production, testing the software, and maintaining the high quality of our SAGE Edge devices.
How long have you been in engineering?
I have been working as a software engineer for more than 10 years, the last three years of which have been with SAGE Automation.
What do you enjoy about the work you do?
The most enjoyable part of my work is seeing the end result and how it makes a positive impact on our society.
What advice do you have for women interested in joining the industry?
There is no denying that a lack of female presence is sorely felt within the wider STEM community. What I would suggest to any, and all women interested to join the industry is to follow their passion. Their talents will be much appreciated in the industry!
Nilam Sapkale - Technology Manager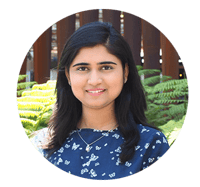 What does your role involve?
I am Technology Manager at SAGE Automation India, responsible for technology as well as people management and customer interaction.
I'm currently managing a team of around 30 engineers, and they are allocated to diverse business functions such as Electrical Design and Drafting, Engineering, Software Development and Business Administration. I am responsible for the day-to-day operations of these teams - supporting teams in areas of bottlenecks they may have, managing processes, systems, and customer liaisons for business growth. These are the most critical areas of my job role.
How long have you been in engineering?
I have been in the industry for the last 10 years since graduating with a Bachelor of Engineering. I have been with SAGE for the last 8.5 years.
What do you enjoy about the work you do?
Autonomy in work for creating new business allows me to be creative in terms of new ideas, business growth, mentoring people and learning new trends in technology and business.
Mostly I enjoy seeing results that materialise based on the strategies created and executed in the direction of defined outcomes.
What advice do you have for women interested in joining the industry?
This is an amazing industry and platform to understand and contribute to upcoming and advanced trends in the automation and digitisation of industries from various sectors.
I would also like to correct the perception that this field is only suitable for men as industrial automation has plenty of exciting roles and opportunities to offer to women. There are many employers in the industry, like SAGE Automation, who encourage women to be in the industry as well as in leadership roles.
Priscilla Ko-Cheng – Senior Project Manager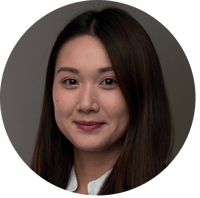 What does your role involve?
My role as a Project Manager involves working with the team and clients to deliver projects toward an agreed goal. This includes work schedules, cost and quality management.
My daily schedule includes meetings with the team to understand progress, risks and challenges that we face and how to mitigate and manage these risks, then there are meetings with clients to report on progress, highlight challenges and propose methods on how to manage them and occasionally escalate matters that are beyond our ability to control and seek their input.
How long have you been in engineering?
I have been in the engineering field for 12 years. I have worked in various roles within road authorities and in transport consulting.
What do you enjoy about the work you do?
My favourite part about my job is that I get to meet new people all the time. This ranges from various project teams on the client-side as well as project teams internally. In my current role, I am working with my own team to look at improved ways to deliver projects, it brings me great joy in working with high-performing individuals who always strive to do better. This really helps bring the best out in all of us.
What advice do you have for women interested in joining the industry?
My piece of advice for women who are interested in joining the Engineering industry is to reach out to other females that are currently in the Engineering field and learn more about the different career options, challenges and benefits of working in the industry. Find a mentor whose values and beliefs align with yours to help guide you through your career and journey!
Are you interested in an engineering career at SAGE?
Stay connected on LinkedIn, and check out our careers page to see our vacancies.