Creating a Smarter Future, Better World with Sunny Wei
Sunny Wei is a Senior Control System Engineer at SAGE Automation Brisbane, joining the team in 2016 with a wealth of experience in the water, wastewater, gas, mining and energy industries. Sunny has played a vital role in SAGE's work in water management solutions, an industry she describes as blossoming.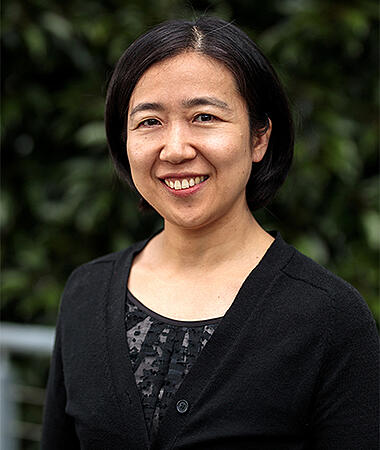 Sunny Wei, Senior Control System Engineer, SAGE Automation
"Due to rapid urbanisation in and around Australia's capital cities, the way we use water is changing," Sunny said.
"This is bringing about more projects and fresh opportunities to implement new technology to Australia's water industry."
A new age of water management solutions
SAGE is leading the way in introducing smarter devices to the water sector – making systems both smarter and faster – as well as improving current control infrastructure. The newer, digital technology is also easier to maintain and upgrade, reducing the level of human contact needed and allowing those resources to be better used elsewhere.
Water is what Sunny describes as a traditional industry that now faces the reality of ageing infrastructure which is proving to be a challenge. By integrating modern technology in existing or new infrastructure, SAGE is able to provide solutions – such as our award-winning remote monitoring solution – that make our water industry more effective, efficient and safer for all Australians.
Sunny notes that bringing in digital literacy can ease what she perceives to be a skills shortage facing the water industry in Australia.
"In helping people to understand the new technology and follow accompanying processes, we can greatly reduce instances of human error, especially as we strive to make systems more automated and faster as a result," she said.
SAGE is leading in water management solutions by not just offering quick fixes for current problems, but also devising scalable, long-term solutions that can quickly and efficiently solve arising issues for years to come.
Innovation advancing the water industry
The water industry, like countless others, is one that faces many challenges. However, successful projects such as the new Linville Water Treatment Plant, the City West Water monitoring solution, and the ongoing remote monitoring and support of the Goolwa Barrages – illustrate the capabilities of modern technology and bring significant hope to the sector.
As with other forms of infrastructure, the water sector has faced mounting challenges from factors such as population growth, climate change and changing user expectations.
- Infrastructure Australia, 2019
These types of issues have been accelerated by an increase of demands borne out of growing urbanisation, as Australia's capital cities and regional areas expand. We already live on the driest inhabited continent on earth, and precise management of our precious water commodity is essential.
With the dedication and innovation of employees such as Sunny, SAGE is committed to using new technology to counteract these risks and expand smoothly, safely and responsibly as Industry 4.0 technologies, including big data and analytics, begin to overtake outdated technologies.
SAGE understands work-life balance
SAGE is dedicated to facilitating a positive work-life balance and is proud to have a team of passionate and highly skilled staff who are supported from the top down, as well as fostering a family-friendly environment.
As a mother of two young children, Sunny's flexible working arrangements have allowed her to not only maintain but progress her career, while still being able to prioritise spending time with her family.
Like many people at SAGE, Sunny enjoys the option of flexible working hours, including the option to start and finish earlier in her day, as well as the opportunity to work from home at times – which will remain an option outside of any COVID-19 restrictions.
Sunny notes she is proud to be part of a company taking work-life balance seriously. It is important to her that while progressing her career, she is also able to have flexibility in her work while raising a family.

Smart. Ambitious. Genuine. Exceptional. Expand your career with SAGE
Looking to the future, Sunny is excited about opportunities to begin projects in different industries – such as defence. Sunny's interest is in gaining a better understanding of different devices and procedures used across all sectors and potentially adding them to her repertoire in water management solutions.
Sunny is working towards becoming a principal engineer – while continuing to gain extensive experience in her current role – providing her with valuable opportunities to give technical guidance in planning and executing projects in the future.