SAGE acquires roadside maintenance group TCS
SAGE has acquired South Australian-based traffic control solutions provider, Traffic Control Systems (TCS), in line with its strategy to continue to grow our capability and deliver world-class solutions to the transport sector.
TCS is a recognised leader in traffic signal installation, maintenance solutions and detector loop cutting services, providing complementary services to those offered by SAGE.
All existing TCS employees are being retained in the acquisition and the group will continue to trade under the brand TCS, offering an expanded suite of services to clients.
TCS Managing Director David Cheney, who will stay on as Managing Director, is buoyed by the opportunity the acquisition brings.
"The opportunity to integrate with SAGE is exciting for TCS on so many levels," he said.
"It gives TCS the opportunity to continue to service our valued clients and offer even greater levels of support. With SAGE, we look forward to taking our capability to the national market and continuing to grow."
SAGE Group Managing Director and Chief Executive Officer Adrian Fahey said the two companies have worked on projects together for some time.
"We work well together and our capabilities complement each other to deliver outstanding outcomes for clients. We look forward to embracing the capability that TCS brings to benefit our teams, our clients and our communities,"he said.
"Together, SAGE and TCS will offer an evolved capability to road constructors and authorities, a sector we are seeing actively embracing the value of digital transformation to deliver smarter and safer roads and transport services."
SAGE Automation is a SAGE Group brand and a leader in the delivery of transport and smart cities solutions, from end-to-end transport projects, data capture and analysis, skills development and complete asset operations and maintenance. SAGE supports road authorities and city councils to deliver safe and effective roadways across Australia.
In recent years, SAGE has seen the transport sector grow to now contribute around 20 percent of the company's revenue annually.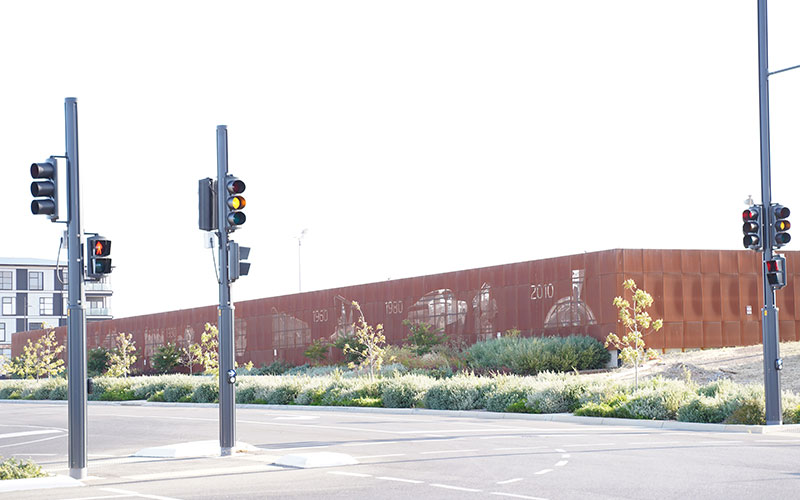 Traffic Control Systems (TCS) is a recognised leader in traffic signal installation, maintenance
solutions and detector loop cutting services.
About SAGE
SAGE Group is a global company with a team of more than 450 people over three continents. As an industrial services provider, SAGE has four specialist business units who combine their expertise to support clients to lead into the future on their digital transformation journey, with the perfect balance of technology, process and capability.
SAGE develops and delivers technologies that are creating accessible, integrated transport solutions and Smart Cities of the future. These solutions include end-to-end transport projects, congestion management, autonomous shuttles, intermodal transport, data analytics, smart city innovations, and operations and maintenance.
Their work helps to improve road end-user experience, reduce lifecycle costs, lessen environmental impact and prepare our transport systems for the future.
Founded in 1996, Traffic Control Systems (TCS) has established a reputation as a leading provider in the supply, installation and maintenance of Traffic Management Systems.
TCS supports the key traffic assets around metro and regional South Australia for state and council road authorities with project and maintenance work of critical traffic signal infrastructure.
Making a smarter future, better world the reality for more road users. Read more about SAGE's transport solutions and how we're preparing for the future.