SAGE Group 2022 end-of-year highlights
What a year it was for SAGE Group and our clients in 2022!
We supported clients across Australia and around the world to achieve their industrial digitalisation goals, offering our unique Digital Key approach to enable accelerated digital journeys. Using the Digital Key model, SAGE clients unlock the combined expertise of SAGE Automation, Nukon, Skills Lab, Embedded Expertise, Addinsight, and TilliT – which collectively serve several key sectors.
Let's look at some of these key sector highlights from 2022…
Energy



Enabling a reliable, affordable, sustainable energy future
We're thrilled for SAGE Automation and Nukon to be working with bp as part of a project to implement a fleet of Electric Vehicle Charger (EVC) stations across Australia and New Zealand.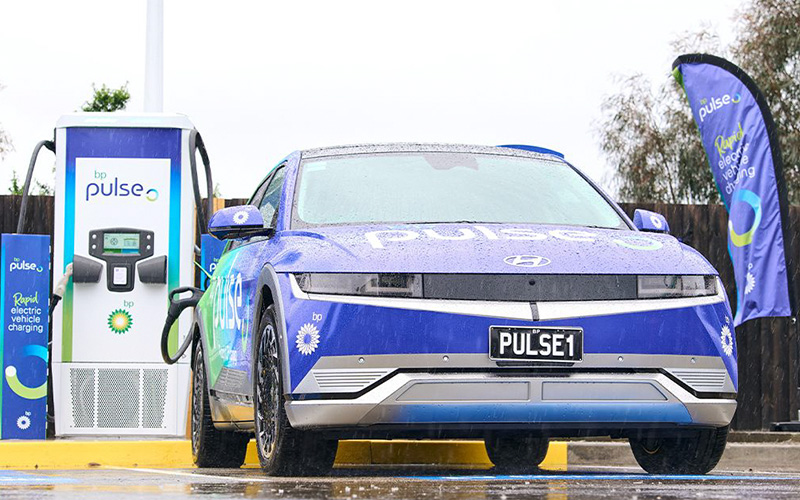 SAGE will design and manufacture the LV Distribution/control panels that sit between the Main Switchboard and the EVC stations and provide protection and monitoring to the on-site charging units. Additionally, the performance data and status will be deployed to a cloud-based system for 24/7 and real-time monitoring of the LV control panel.

If you're interested in other SAGE energy projects, check out our latest case study delivered for Enerven for phase 2 of SA Water's Zero Cost Energy Future project.
Smart Cities



Solutions for smarter, safer, and digitally connected public spaces and transport networks
In 2022, we introduced SAGE JOURNi, an innovative and scalable smart cities solution that supports public transport network operators and councils to make informed decisions through IoT connectivity and organic data collection.
An accessible entry point into smart cities, SAGE JOURNi is made up of seven scalable solutions, consisting of SAGE Edge, digital screens, CCTV, help points, audio, waste monitoring, and active lighting. Built to suit any stage of digitalisation, the suite of solutions supports clients to build a connected community and prepare for future mobility by embracing IoT technology.
SAGE's Smart Cities team were also busy this year developing the RAA Go app in partnership with RAA, built in response to a growing appetite for shared, on-demand and low and zero-emissions transport, the app brings together South Australia's public transport network, e-scooters, e-bikes, cars, bikes and motorbikes to help SA residents to discover, plan and go.
Water



The best thinking in water
Members of the SAGE delivery team behind a lower-cost remote telemetry project for a local South Australian council were thrilled to present the solution at this year's Ignition Community Conference in Folsom, California.
The project involved the implementation of a new system across a regional council's wastewater system, comprising of the next generation of remote telemetry monitoring and data-driven decision-making. Deployed in October 2021, the council has already seen many benefits from its rollout, including the improvement of on-call support. Read the story here or watch the full 45-minute presentation.
Manufacturing



Ensuring reliability, quality and a competitive edge for your manufacturing operations
SAGE's award-winning smart manufacturing software solution, TilliT, gained industry recognition in 2022 by improving operational efficiency for several SMEs across a busy year, building clients and key partnerships in Australia and around the globe.
Lifestyle Bakery, one such success story, experienced increased throughput, reduced product waste, and less paper on the factory floor, among other improvements. However, they found the greatest benefits from TilliT came from its ability to be an operator guide, effectively acting as a co-pilot to guide operators through their daily tasks, increasing human efficiency.
SAGE Automation also had a strong impact in the manufacturing sector, highlighted by the delivery of an exciting Special Purpose Machinery project for an agricultural SME earlier in the year.
Elsewhere, Nukon's Digital Twin solution is providing manufacturers with a must-have tool for simulation modelling, offering complete visibility of the current state of operational performance and predictive modelling to see forward in time to the expected future state. A Digital Twin provides a risk-free digital environment to trial new scenarios, identify inefficiencies, and unlock business intelligence for smarter decision-making.
Transport



Building a smarter, more sustainable future
In 2022, Paul Markwick became our Head of Transport, and recently took on the additional role of Head of Addinsight. Paul has a 16-year history of working with clients in the transport and civil sector as the General Manager for Victoria & Tasmania, and in a national role as Head of Transport at SAGE. Paul explored the sector's major challenges and opportunities in a recent industry-aligned Q&A blog – which you can read here.
SAGE transport and smart cities software solution, Addinsight, was involved in a diverse range of projects and events in 2022, with a particular focus on growing the platform into the global market. To support this growth, Addinsight were delighted to welcome Paul Glover to the team, having spent more than 35 years working with technology (ITS) in transportation for major public sector agencies and private sector consultants, both locally and internationally.
Addinsight attended the ITS World Congress to showcase its innovative technology, which enables transport authorities and local councils the ability to collect and analyse movement data and provide continuous reporting of changes across the transport network in real-time, solving problems like congestion management, and traffic planning and monitoring in one SaaS solution.
Be sure to check out some of our other transport stories from across SAGE, including the ITS Lane Use Management project completed by SAGE Automation.
Defence



The best thinking in defence
Across our brands, SAGE has proven to be a trusted partner who has worked alongside some of the biggest names in the defence industry.
SAGE Group was a finalist in the 2022 Australian Defence Industry Awards for Sub-Contractor of the Year, while we also collaborated with Serco Australia to develop outcomes that build, support, and deliver integrated maritime solutions for the Australian Government.
SAGE's Registered Training Organisation (RTO), Skills Lab, announced a new partnership with a leading defence industry association, The Defence Teaming Centre (DTC), to deliver training for their innovative leadership program.
Skills Lab provided hands-on professional development training for the 2022 Defence Industry Leadership Program, an eight-month program spanning March until November where successful graduates obtain a Diploma of Leadership and Management.
Resources



Delivering safe and reliable solutions in tough environments
This year, in support of the mining industry's leading companies taking meaningful steps toward decarbonisation, Nukon joined forces with more than a dozen mining and service companies to create the Electric Mine Consortium, with the ambition to accelerate progress towards the fully electrified zero CO2 and zero particulates mine.
Nukon is a key technology partner in the development of the EMC industry-leading data-sharing platform, alongside Amazon Web Services (AWS), which enables EMC members to share effective trial learnings to accelerate the adoption of decarbonisation technologies.
Electrical equipment is inherently data dense. Gathering and analysing this data will allow deeper automation and better decision-making. Through our technical expertise, Nukon is helping EMC members make sense of industrial data to improve their capabilities and resolve difficult technology choices.

Specialising in materials handling, processing, and transportation, underpinned by data analytics, SAGE offers expertise at every step of the production to the shipping process.
People, skills, and technology
A continuing focus for SAGE in 2022 and beyond, remains people. As specialists in industrial digitalisation and technology, we understand the importance of blending artificial intelligence with human intelligence – empowering people within our organisation and our client's organisations. Supporting this ethos are Skills Lab and Embedded Expertise.
Skills Lab partnered with UniSA Online to offer graduates of Skills Lab's Diploma of Applied Technologies an innovative new pathway to advance their higher education journey. Skills Lab's Diploma of Applied Technologies (DAT) provides the skills and knowledge required for individuals to undertake para-professional technical roles within Industry 4.0 manufacturing and engineering environments.
The new partnership between Skills Lab and UniSA Online means DAT graduates meet the eligibility requirements to receive course credit for three UniSA Online courses, Bachelor of Data Analytics, Bachelor of Information Technology, or Associate Degree in Engineering. Download the DAT brochure, or contact Skills Lab to find out more.
Applications are also open now for Skills Lab's Digital Engineering Apprenticeship program, which seeks out passionate, technically-minded school leavers to partner with top-tier businesses in a 3-year paid-to-learn training model.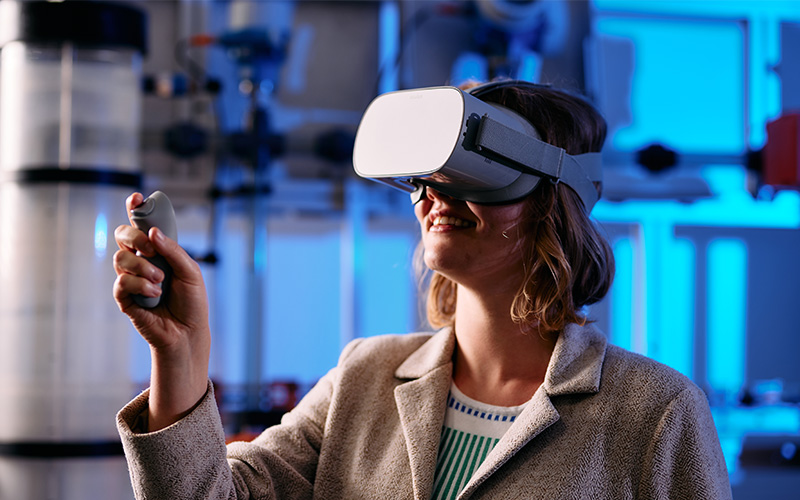 Embedded Expertise recently announced the appointment Donford Bird as Executive General Manager, bringing more than 20 years of technical and engineering recruitment experience to the role. As a SAGE Group company, Embedded Expertise is closely tied to industrial engineering and technology project delivery, which is a game changer according to Donford.
"This means we can draw on connections and knowledge directly from project delivery teams, and the clients that they serve, through transparency and collaboration," Donford says.
"We can engage with clients from a level of deep project experience and knowledge."
Embedded's talent managers continue to help to find the best talent for a vast array of clients in need of people with specialist technical expertise, as they successfully have for a global logistics company, food manufacturer and distributor, and a leading mining company – just to name a few.
Cyber Security



Securely engineered for a smarter, safer world
In a year where cyber security has made significant headlines, it is more important than ever for organisations to be resilient and ready. Cyber resilience is not about being perfect, it's about being aware, adaptable, prepared, and responsive to challenging situations as they arise.

Jeremy Hulse, SAGE's Executive General Manager, Cyber Security, recently shared five basics to ensure cyber resilience in OT. You can read the full blog post here.
That's a wrap for 2022!
While this year might be coming to a close, there is still plenty on the horizon for SAGE in 2023! We have plenty of exciting projects in the pipeline that we can't wait to share with you soon.
Be sure to stay across all the latest news heading into the new year by subscribing to our newsletter – or stay in touch with what's happening in your industry with our Industry Insights.