SAGE Group acquires AI tech company Ailytic
SAGE Group acquires Adelaide-based AI tech company Ailytic to accelerate the delivery of advanced software and Internet of Things to the global manufacturing industry.
SAGE Group has acquired Ailytic, a Software-as-a-Service company delivering AI-enabled technology to the global manufacturing industry.
The acquisition forms part of a strategic expansion for SAGE Group to deliver improved efficiency and productivity for customers aligned with the transition to Industry 4.0.
Adrian Fahey, Managing Director and Chief Executive Officer of SAGE Group said, "the acquisition of Ailytic continues the diversification of SAGE Group to better serve industry and accelerate them on their digital journey".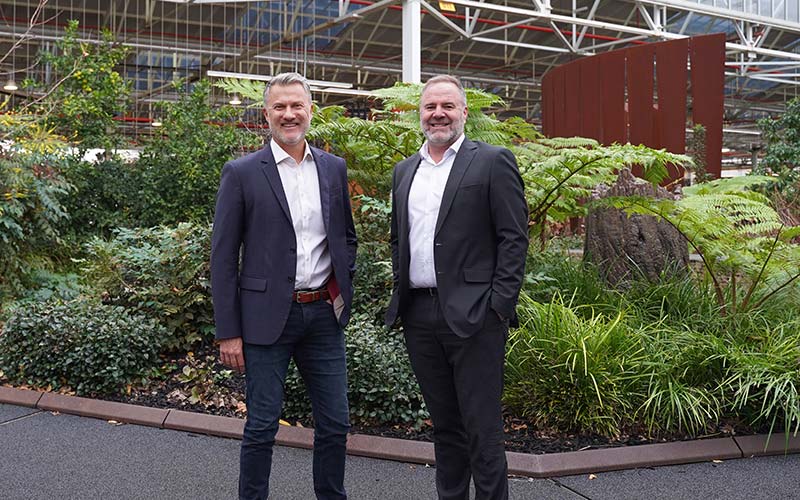 Pictured: Ailytic Founder and CEO James Balzary and SAGE Group Managing Director
and Chief Executive Officer, Adrian Fahey.
Ailytic's capability is focused on the key requirement of production scheduling for a range of manufacturing industries. The software enables insights by modelling complex relationships between equipment, personnel and materials and utilises artificial intelligence optimisation to improve plant performance and drive operational improvement.
Lightweight, easily deployed, cloud-first and intelligent with significant end-user focus, Ailytic's platform reduces time to value by turning manufacturing staff into analysts with easy modelling of complex operational environments.
Ailytic Founder and CEO James Balzary stated "joining the SAGE Group will allow us to accelerate our vision of transforming small, medium and large manufacturers with advanced analytics and modern scalable technology".
James adds "We have a diverse customer base using our technology, many of which are also SAGE Group customers, making SAGE the perfect partner for Ailytic. This is an exciting next step which will allow us to enter new markets, build new channel relationships and ultimately service current and future clients with an expanding portfolio of innovative technologies".