SAGE Group bolsters tech offering with purchase of Addinsight
SAGE Group has announced its purchase of real-time traffic intelligence software, Addinsight, from the SA Department of Infrastructure and Transport.
The purchase reinforces our commitment to provide innovative software solutions to help create smarter, safer and more sustainable cities.
SAGE Managing Director and CEO, Adrian Fahey, said the global group, which has its headquarters in South Australia, is excited by the purchase of the innovative real-time traffic intelligence software, with plans to further enhance the Addinsight offering.
"We are committed to working with transport authorities to create a smarter future and a better world, and to achieve that, it is critical to have smart software that can collect, analyse and use road data to support operations, road infrastructure planning, better event response and reporting – Addinsight is already the perfect platform to make that happen," Mr Fahey said.
"Delivering on growing customer demand has underpinned this investment decision. We anticipate that Addinsight will quickly become a key product offering as we accelerate our own customer digital journey and provide software products that can drive innovation and deliver modern-day solutions."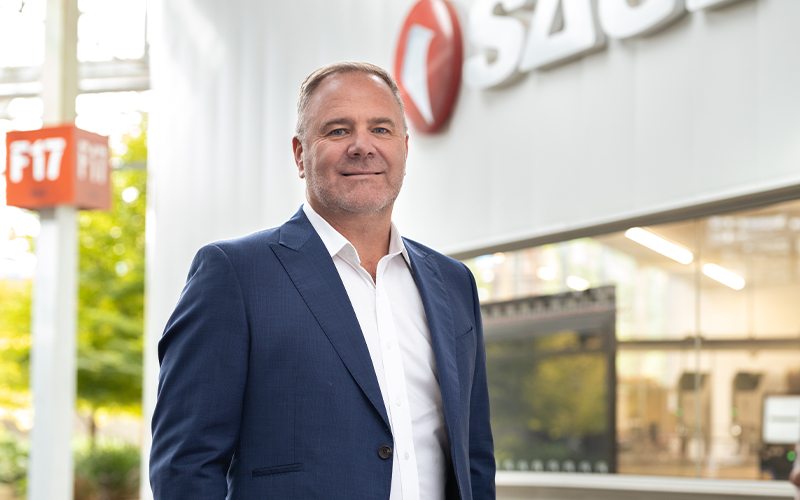 Pictured: SAGE Group Managing Director and Chief Executive Officer, Adrian Fahey.
First developed in 2012, Addinsight captures and analyses data on travel times between any two points where beacons are installed on the road network. While Addinsight is already utilised by all Australian and some New Zealand road authorities to monitor traffic congestion, Mr Fahey predicted interest in the market-leading digital software for other applications.
"We are confident that our investment will see Addinsight become a cornerstone product within our Smart Cities and Transport offering and it is now time to utilise our own experience and technical expertise to take AddInsight to the new level of its development," Mr Fahey said.
"As a community, our mobility options continue to evolve, and it is important for our road network to keep pace with those changing demands. It is important to enhance the mobility experience for commuters by reducing road congestion. More effective traffic flow brings with it wide-ranging economic and environmental benefits, and this software uses real-time data and analytics to optimise traffic movements and help with infrastructure planning," he said.
"Imagine a world that ensures reduced frustration experienced by road users, less road signage, better-planned road maintenance and reduction in traffic management costs. Addinsight can enable the future connectivity of vehicle to infrastructure communications, which will help to futureproof our road networks for the next generation of mobility."
SAGE Group is a long-standing strategic partner of the original developer and owner,the South Australian Department for Infrastructure and Transport. Working closely with the Department, SAGE has developed the SAGE Edge device, which is currently used as a data capturing device for Addinsight - with more than 2000 units now deployed across Australia.