SAGE Group Managing Director and CEO Adrian Fahey appointed Chair of Control System Integrators Association
The new board of directors was affirmed by a quorum of the CSIA membership during the virtual Town Hall Business Meeting held on the 13th of May.
The Control System Integrators Association (CSIA) is a global association that seeks to advance the control system integration industry. The CSIA helps members improve their business skills, provides a forum to share industry expertise, and promotes the benefits of hiring a certified control system integrator. CSIA has over 500 member companies across 35 countries.
A town hall meeting of the association was held overnight, where Adrian Fahey was appointed Chairperson, replacing outgoing Chair Luigi de Bernardini of Autoware in Italy.
CSIA CEO Jose Rivera added, "Adrian Fahey follows Luigi de Bernardini as Chair of the Board. Both are CEO's of international system integrators, underscoring the association's growing international presence."
SAGE Group Managing Director and CEO, Adrian Fahey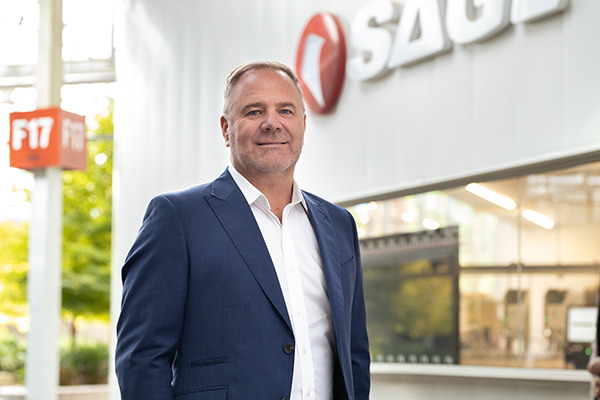 On his appointment as Chairperson, Mr Fahey said,
"The mission of the CSIA is to advance the industry of control system integration and we certainly understand first-hand the value that the association offers its members. The CSIA gave our business access to foundational systems and processes as we grew and a global best practice platform to benchmark against.
It is for this reason, I am honoured to be able to give back to the association and its members which have given us so much."
SAGE joined the global CSIA community in 2001 when it employed less than 60 people and had revenues of around $11M. SAGE has always been an active member of the association and always seen value in sending a contingent to the annual CSIA Executive Conference.
In 2009, SAGE became the first Australian System Integrator to achieve CSIA certification and last year, SAGE was recognised by the association, being named System Integrator of the year. Today, SAGE employs more than 500 employees across two continents, with revenues of more than $120M.
On his outlook for the CSIA, Mr Fahey said,
"The work of Control System Integration continues to grow in importance as industry operators adopt digitalisation and face an increasingly complex cyber landscape. Providing a platform for our industry to collaborate, innovate and advance has never been so important."