SAGE Group wins Manufacturer of the Year
SAGE Group is delighted to have been named Manufacturer of the Year at the 2020 Australian Defence Industry Awards.
The award comes as recognition for the SAGE Group's contribution to manufacturing for the defence industry, spanning a wide customer base across Australia.
The Defence Industry Awards ceremony was a mixture of both digital and in-person, with COVID-safe events in Canberra, Brisbane and Sydney also live streaming to those at home. The awards are designed to recognise professionals and businesses in the industry, rather than products and platforms.
"We are so proud to be recognised as Manufacturer of the Year in the Australian Defence Industry Awards. SAGE continues to build on its Industry 4.0 manufacturing capabilities to ensure our clients benefit from greater efficiency and a smooth collaboration," said Adrian Fahey, SAGE Group Managing Director and CEO.
"Using our Industry 4.0 initiatives, such as the digital twin, also creates greater transparency in the manufacturing process for our clients, leading to a better user experience," he said.
SAGE utilises a number of Industry 4.0 initiatives to produce greater volumes of work for the defence industry, enabling the manufacturing work to be completed faster with high accuracy and at a cost-competitive price point.
In 2020, SAGE completed defence manufacturing work for every single state - all from the company's Advanced Manufacturing Facility in Adelaide.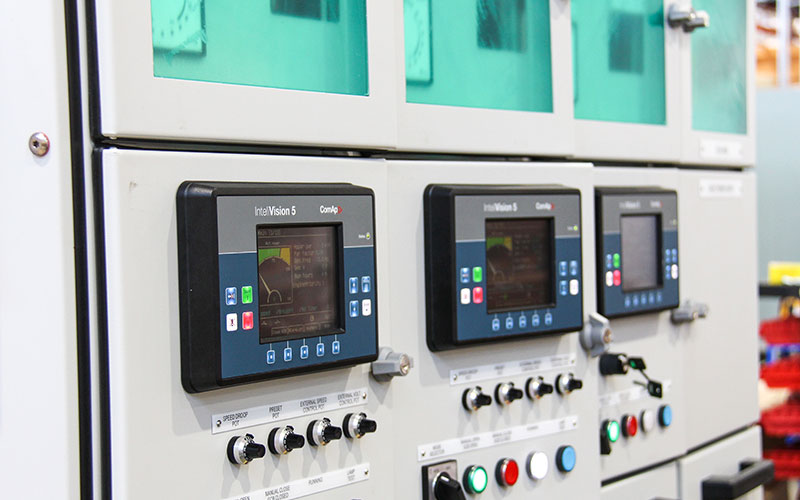 Among the many projects requiring SAGE's manufacturing expertise were the assembly and construction of more than 50 facsimile weapons training consoles for Saab Australia and the manufacture of cubic modular switchboards for the RAN's Paluma-class vessels, working with BAE Systems.
With a growing defence sector, SAGE has supported many new projects across Australia while also providing ongoing support for critical defence assets, including fuel systems and airport runway lighting.
SAGE's National Manager for Defence, Troy Hemmerling, said the award is a great reflection of the company's extensive capabilities and growth in the defence sector over more than 12 years.
"This award really cements our position as a key partner in the defence manufacturing space, including supporting our international clients with Australian Industry Capability (AIC). We continue to support clients across all facets of manufacturing, from build-to-print to full engineering design, prototyping and manufacture. SAGE also delivers engineering, software, installation, training and Through-Life Support (TLS) to our defence clients," he said.
At a time when Australian manufacturing continues to face challenges, SAGE has been able to continue its transformation journey and support a broad range of defence solutions through its locally based manufacturing capability.