Spend 15 minutes with SAGE Group's Adrian Fahey on new CSIA podcast
The Talking Industrial Automation podcast – a show that aims to help listeners learn more about the people who make modern manufacturing and processing possible – features a very special guest from SAGE Group this month.
Boasting more than 60 episodes, the podcast – produced by the Control System Integrators Association (CSIA) – forms part of the Industrial Automation Exchange, an online community dedicated to sharing information and resources.
In the latest episode, SAGE Group Managing Director and Chief Executive Officer, Adrian Fahey – who's also Chair of the Board for the CSIA – spoke with host, Lisa Richter about SAGE Group's expansion and diversification, the challenges facing the automation industry, and the benefits of abiding by industry-leading best practices as a member of CSIA.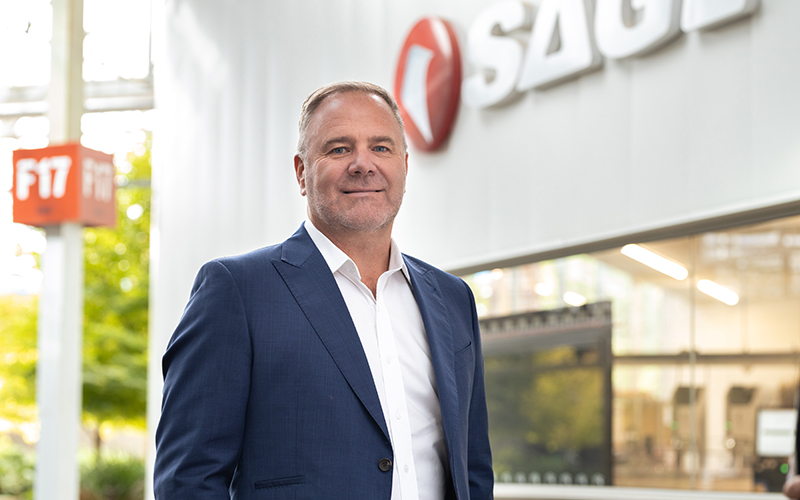 SAGE Group MD and CEO, Adrian Fahey.
CSIA is a not-for-profit, global trade association with more than 500 members in 35 countries, that aims to advance the industry of control system integration.
Providing members with a forum to share industry experience, CSIA promotes the benefits of hiring a certified control system integrator while supporting automation companies to improve their business and gain these certifications through the best practices manual.
Listen to the full interview below (episode 62) or keep reading for some of the major highlights from the podcast interview:
Do you specialise in any industry, product or discipline?
Adrian: "We started in one geographic location – South Australia – and in one industry (automation).
Our story to date has been one of diversification; starting in one industry sector in automotive, we then expanded to fill other industry sectors.
We now work in resources, utilities, defence, and infrastructure to name a few – we've really broadened our industry base.
With geographic diversity, we've opened offices all around Australia. We have 14 offices here in Australia and three in India.
We also started diversifying our offering out of standard automation services into field services, and digitalisation – mainly around optimisation.
It's been a story of diversification; we are an incredibly broad business now."
What is the smartest decision SAGE has made recently?
Adrian: "I'll answer this in two parts:
Pre-pandemic, we hired a new HR manager. It was perfect timing in ensuring we're supporting our team and their wellbeing during COVID-19. It has been really challenging for everyone, and my thoughts are with everyone who's been challenged throughout the pandemic.
We've really branched out into the digital space around digital products. We've got a couple of SaaS (software as a service) products that we've built, and one that we've acquired. Really building out our product range, and something that we can offer to a global market."
SAGE has grown a lot in the past year, what do you expect for the company in the next 12-24 months?
Adrian: "We're an aggressive growth company, we always have been.
…Around that growth has been accessing new markets. We've been doing quite a lot of work in the Smart Cities space, which is not traditional industrial automation.
We're getting more into the IIOT (Industrial Internet of Things) part of the market segment, which is a growing segment at the moment.
Those are some of the things that are contributing to our growth.
Looking forward... We've got some aggressive growth targets ahead of us, but exciting opportunities for our people and development opportunities – it's really an exciting time."
What would you say is the biggest benefit of CSIA membership?
Adrian: "We've been in CSIA for a long time.
It started with best practices – having that handbook that told you how to be the very best – around that idea of always being better that really anchored our business.
That's the foundation for a lot of our internal systems.
As time has gone on, as the best practice has been updated that's certainly helped us.
Also, without a doubt, the network! We've created such a strong network of great, like-minded companies that we've been able to surround ourselves with and support, and they've supported us.
I think the [in-person] conference is fantastic – can't wait to get back to the conference! I think that an amazing network of like-minded people can help challenge you and at the same time support you.
It's been an amazing journey, and we have a big contingent that goes to the conference each year because we just see such huge value in it."
Expanding and diversifying: a time of growth for SAGE
It's been a big year in 2021 for SAGE Group and we'll be going even bigger in 2022! To see what we're working on in your industry, stay in touch with our 'insights' newsletters.