Supporting response efforts for Australia's bushfire crisis
Right now, the hearts of Australian's are breaking for our country and our beautiful wildlife, devastated due to bushfires. Our thoughts are with each of those directly affected and the courageous people on the front line.
Like everyone, we are looking for ways to help.
We currently have a team on Kangaroo Island who have witnessed the destruction first-hand while working to restore water services to the Island, after its primary water supply suffered extensive damage in the fires that continue to devastate the island.
"It's a massive achievement to get the treatment plant operating again in under two weeks, and we could not have done that without the support of a number of other organisations providing services and equipment, including SAGE Automation, Osmoflo, and of course, the Australian Army," SA Water General Manager Asset Operations and Delivery, Mark Gobbie told Utility Magazine.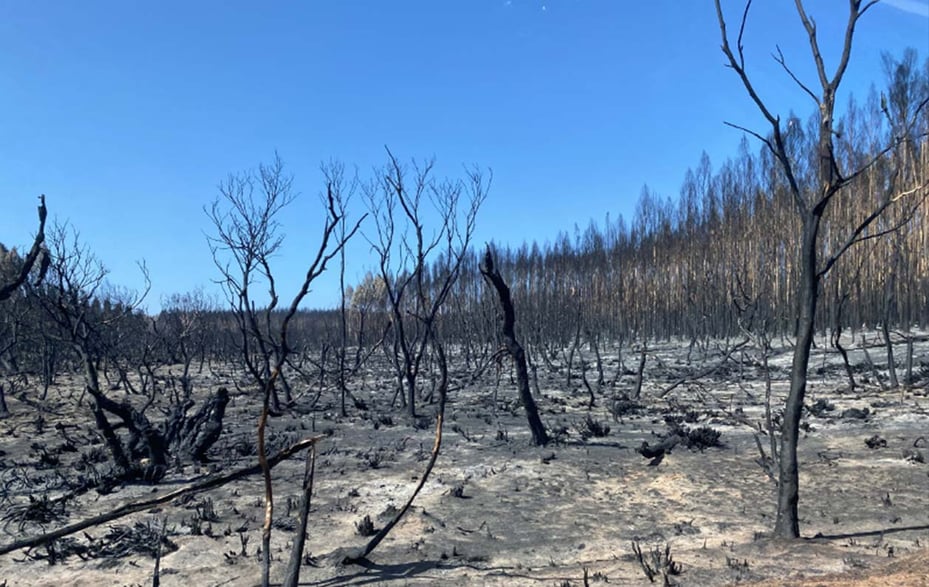 Devastation: Image of Kangaroo Island taken by SAGE employees working to restore water services in the area, where critical infrastructure sustained extensive damage.
In Sydney, our support team worked around the clock with the Australian Navy to help prepare HMAS Adelaide for deployment to provide evacuation assistance and supplies to vulnerable people and isolated communities.
SAGE Estimator Josh Hann, a CFS volunteer, has been supporting a number of fires in Cudlee Creek, New South Wales, and Kangaroo Island since early December. We thank Josh for his significant personal contribution and wish him and his crew continued safety. We will be extending special paid leave to Josh while volunteering with emergency services, to ensure he is financially supported while serving the community.
Meanwhile, SAGE employees have dug deep to donate, with our company's 'We Can' charitable fund set to match staff donations, dollar for dollar. We are proudly on track to donate more than $42,000 to St Vincent de Paul Society (Vinnies). Vinnies are providing immediate essential support to those displaced from the 500+ homes lost to fire and will continue to provide them with care and support as needed in the aftermath of the emergency.
At SAGE, we believe that together, #WeCan make a difference.